Identification of possible suicide cases using a Bayesian Classifier with the database the Emergency Service 911 of Aguascalientes.
Keywords:
Bayesian Classifier, Data-Mining
Abstract
Abstract. Nowadays, data storage has become a routine task in the information systems of companies or public institutions. Within the daily work of these organizations, considerable volumes of information are generated, which processed through Data Mining techniques allow decision making.
These accumulations of data can be processed and analyzed so that they become the raw material to obtain a new product, knowledge.
This study processes the Database of the Emergency Service 911 of the state of Aguascalientes through the application of different techniques of Data Mining for determining the main attributes to consider in a Bayesian classifier that allows prediction of potential suicide cases.
The purpose of this processing is to find patterns in consummated suicides, which can help with the identification of potential suicide cases in Aguascalientes.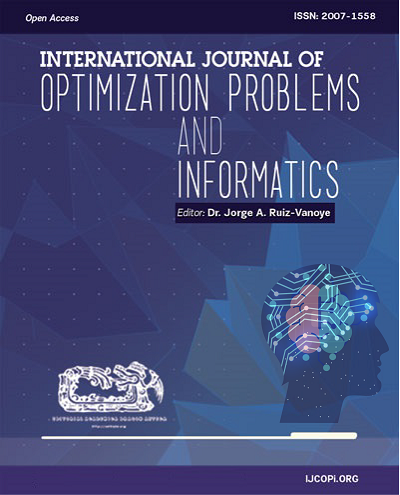 Downloads
How to Cite
Ramirez López, C. M., Montes Rivera, M. ., Ochoa Zezzatti, A., Ponce Gallegos, J. C., & Guzmán Mendoza, J. E. (2020). Identification of possible suicide cases using a Bayesian Classifier with the database the Emergency Service 911 of Aguascalientes. International Journal of Combinatorial Optimization Problems and Informatics, 12(1), 43–57. Retrieved from https://www.ijcopi.org/ojs/article/view/187